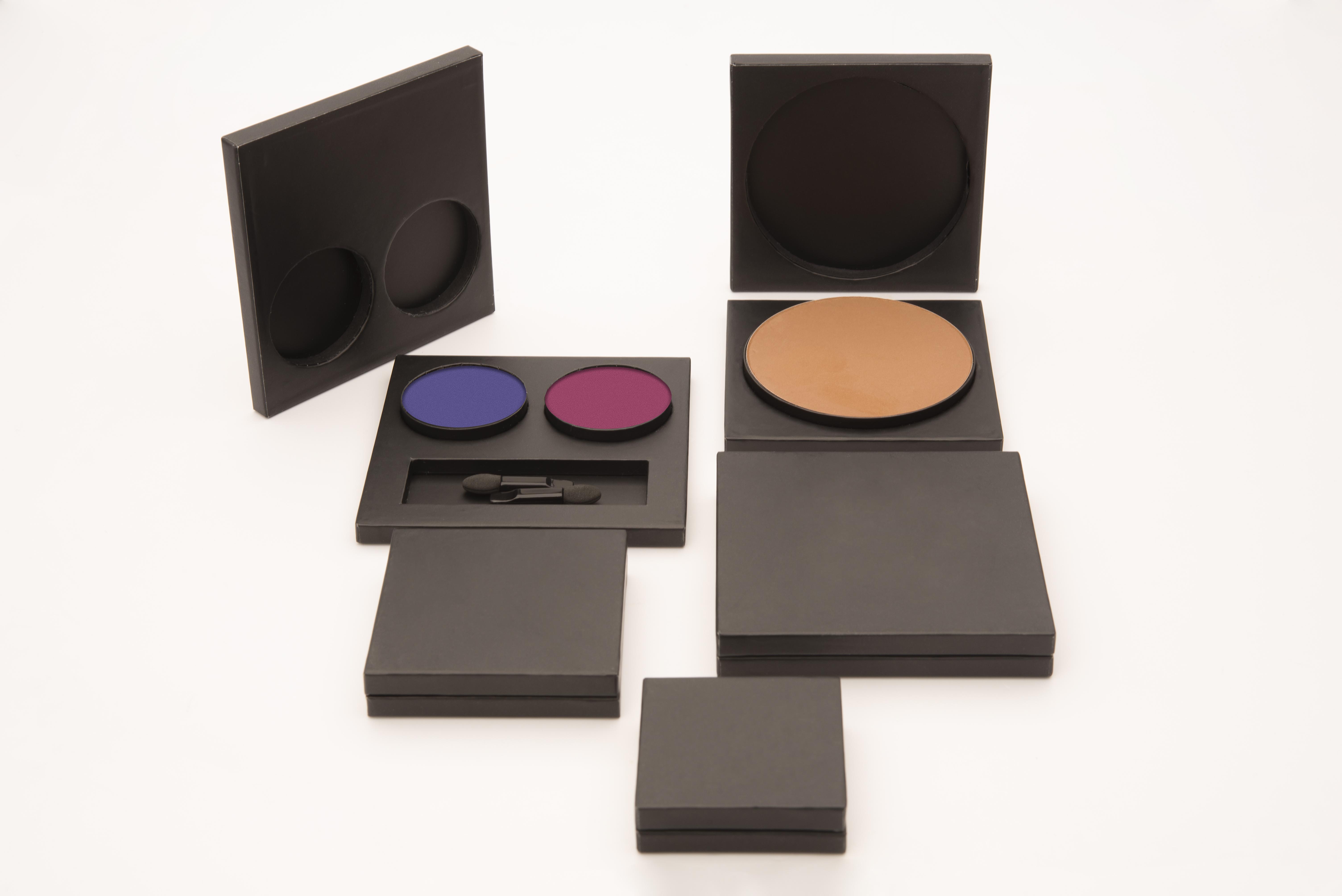 Anita is a line of friction fit compacts, designed with a difference. As you remove the lid you will find that it is separate from the base. It is similar in effect to a gift box. The lid fits perfectly over the raised godet, which also presents the product in a very unique way.
Available in five different sizes and optional number of pans, the Anita line is suitable for power makeup formulations. Due to the lack of magnets and no mirror, this palette qualifies to be fully eco-friendly.
Sustainability has always been a characteristic of Toly. The cardboard division is committed to sustainable manufacturing and strives at all times to use the world's limited resources wisely in order to create Luxury paper packaging.