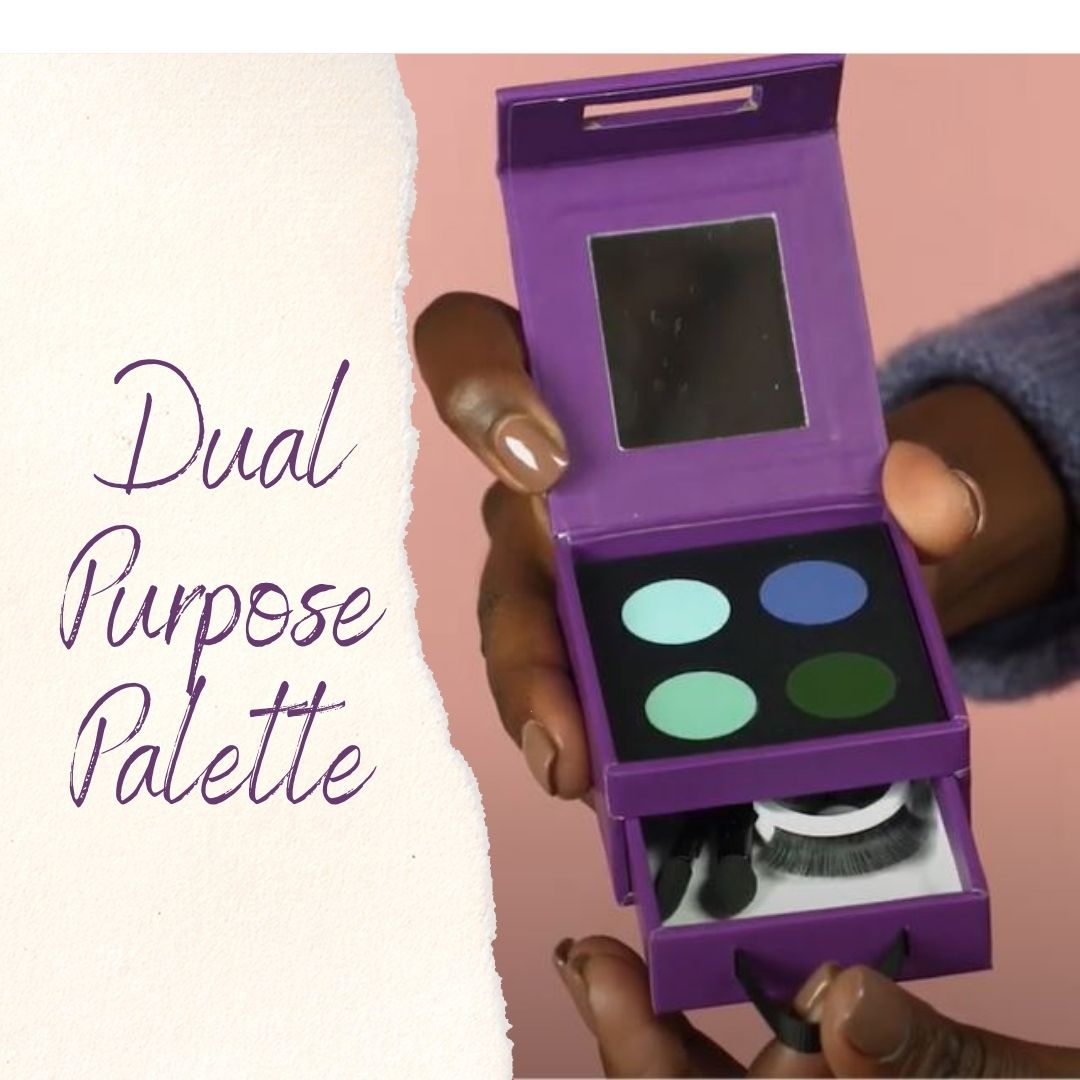 Toly's multi-functional cardboard design, Dual Purpose Palette, is a 4-colour palette for eyeshadow, blush or highlighter. It also houses an integrated mirror in the lid and an underneath drawer.
The dual purpose palette has a loop as part of its closing gesture. It can be made with or without the use of magnets. It is also made with FSC paper. And it can be available printed with soy inks, in order to meet your brands sustainability goals.
This palette can be customised according to your brands needs, in terms of colours and finishes, size and shape, to create a unique look.