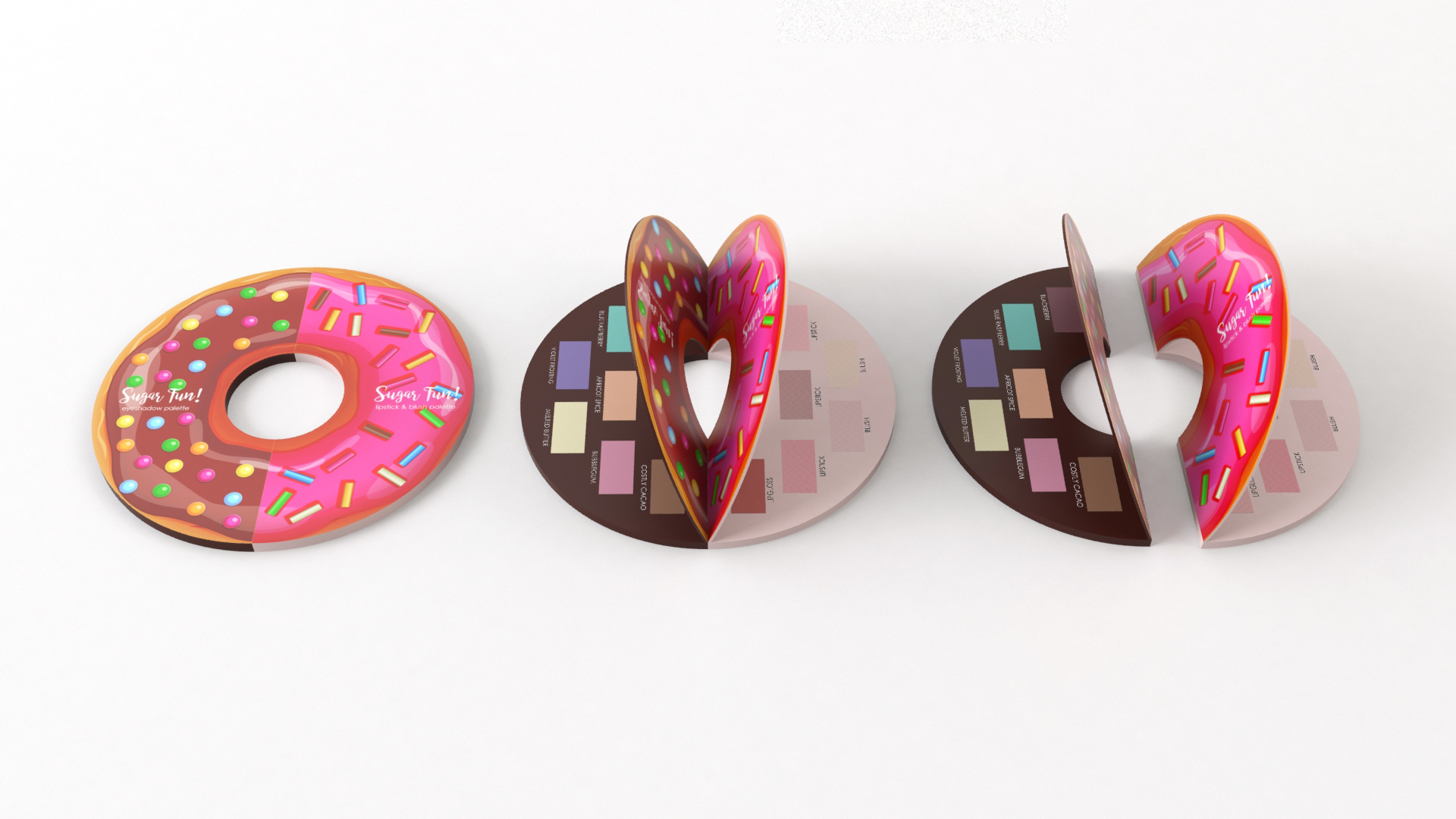 You know what they say, you can't buy happiness but you can buy donuts…
Toly's Sugar Fun is our delicious 2-in-1 palette which includes an array of eyeshadows on one side, and blush or lip colors on the other.
Due to the integrated magnets this design can be split in the middle or held from both sides. Contributing to the hype, who knew something so sweet could be good for the waistline and can amplify one's beauty.